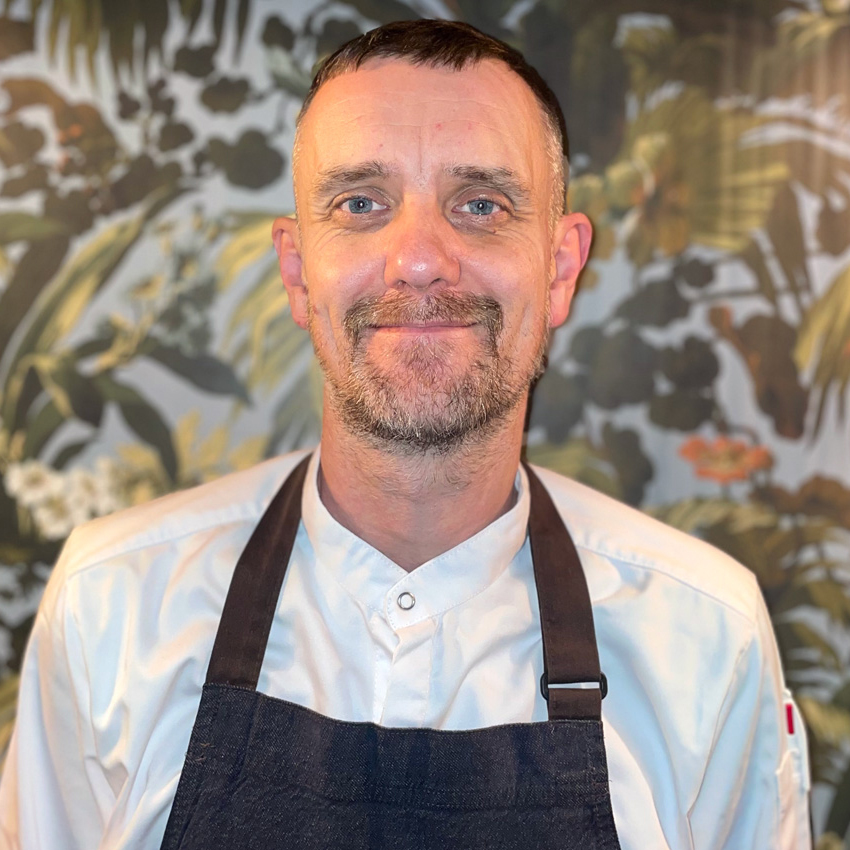 Gordon enters his 31st year in the industry having studied Le Repertoire De La Cuisine while coming through the ranks. Working along the Scottish coast piqued a keen interest in seafood. One of the driving factors when it comes to creating menus for Gordon is sourcing top-quality ingredients, locally sourced that represent the city of Belfast and the surrounding areas.

Gordon cares about the journey of each individual ingredient, from the source all the way to the plate. In particular, our artisan breads are made in House using a 40-year-old Starter, and carefully handmade desserts, a lot of detail and care goes into each dish.

Our Pulled Pork Sandwich is a favourite of Gordon's, marinating the pork in House spices across 24 hours, before slow cooking for an additional 12 hours. Served on Sourdough with fresh garnishes, we recommend adding our Soup du Jours if you visit during Lunch. If you are joining us in the evening, be sure to try our Baked Fillet of Cod, with sauteed potatoes and smoked fish cream sauce.