YOUR HOUSE AWAY FROM HOME
YOUR HOUSE AWAY FROM HOME
YOUR HOUSE AWAY FROM HOME
Welcome back!
We missed you!
We encourage you to make a booking if you are dropping by for a visit.
We are always free to have a chat, get in touch today!
Who will be taking care of you at House Belfast
We are ready and waiting to attend to your every need! 
At House Belfast, our experienced and friendly staff guarantee exceptional service throughout your visit.
You can e-mail Paul at welcome@housebelfast.co.uk
or phone us on +44 289 531 31 20
Monday 8 am – 11 pm
Tuesday 8 am – 11 pm
Wednesday 8 am – 11 pm
Thursday 8 am – 11 pm
Friday 8 am – 11 pm
Saturday 8 am – 11 pm
Sunday 8 am – 11 pm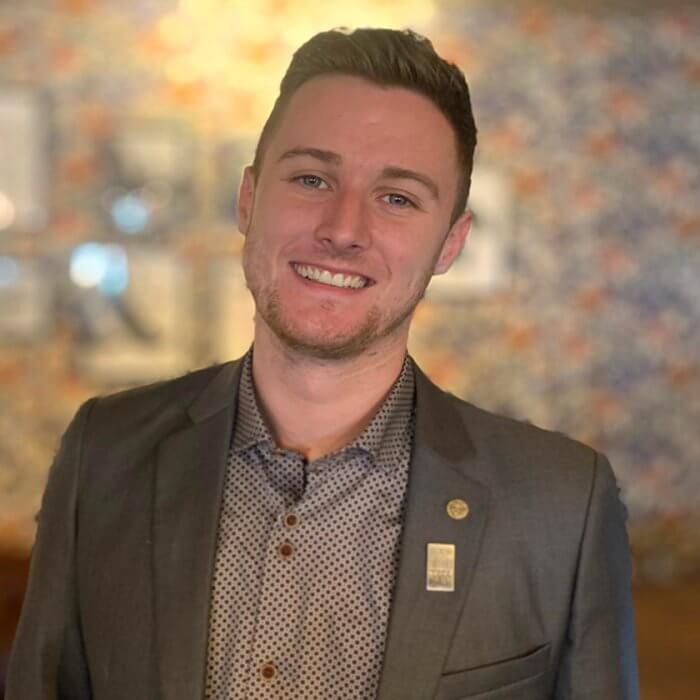 James
I fell like I am part of the furniture at this stage, been here since we first opened our doors. I will continue to be at that door, looking forward to greeting you with my cheeky smile!
Elegant boutique bedrooms designed with comfort and style in mind.
A place to meet friends over a drink and some great food
House social
straight to your inbox